ABOUT US
In accordance to the Aesthetic Medical Guidelines released by the Ministry of Health Malaysia, all doctors need to have a basic knowledge and training before they can offer any Aesthetic Medical Services to their patients. The MAC program is created for all General Practitioners who are interested in integrating the medical aesthetic procedures into their current practice. The programme modules and syllabus are designed to meet the specific requirements suggested by Education Sub-committee of the Aesthetic Medical Practice, Ministry of Health Malaysia, and to ensure all participants are fully equipped to sit for the LCP (Letter of Credential and Privilege) interview. The Program consists of two parts, in which Part I focuses on the theoretical aspect of aesthetic and Part II focuses on the practical clinical skills of aesthetic procedure.
WHO WE ARE
Esthetic Medical Solution (EMS) was formed to provide a structured training program for medical aesthetic practice, specifically for all Chapter 1 Medical Doctors (General Practitioners). The program is supported by a group of qualified lecturers from the local universities specializing in the field of human anatomy, biochemistry, pharmacology, dermatology and cosmetic surgery and a group of Senior LCP Certified Medical Aesthetic Practitioners.
The goal of EMS is to bring the standards of training in Aesthetic Medical Practice in Malaysia to a higher height and gain recognition locally and internationally.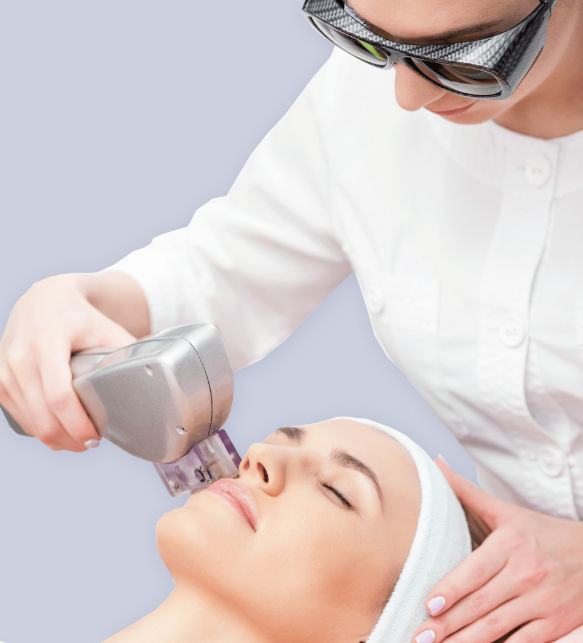 NETWORKS
PARTNER CLINICS
Mediceuticel Clinic
Officially open in 2003 and located at a very strategic location in the heart of Johor Bahru city centre. With a fully equipped aesthetic and especially body sculpture and slimming devices, we offer a variety of procedure to help our client to achieve their goals.
Toscana Medi Clinic
Toscana Medi Clinic ia an aesthetic, antiaging and wellness clinic located at Publika Solaris, Kuala Lumpur since May 2016.At Toscana Aesthetic Medi Clinic, we emphasize cutting edge technology, quality treatment and excellent client service from our professional doctors.
We set ourselves demanding standards, ensuring doctor-client relationships that represent trust, reliability and personality. Taking special approach which is the holistic approach of beauty internally by being healthy and externally by having a younger, youthful skin and body.
Klinik Hana
Klinik Hana is solely owned by Hana Clinic Group Sdn Bhd . In 2015 these 2 medical officer turns young entrepreneurs, Dr Nurul Aina binti Aszeme and Dr Azri Hanif bin Juhari envisioned and self-funded this aesthetic clinic chain which is now no more alien in the industry,
where everyone could benefit from the most recent advances in aesthetic technology. Klinik Hana uses only premium brand from product to machinery technology to cater its premium clients, make it one of the most comprehensive and sought-after centres, for its artistic take on scientific field of aesthetic medicine. Thus, within these 5 years Klinik Hana have been sprouted to 6 branches and aim to open 5 more centres by 2022 showing the trust from our patients. As the most active user in the country, Klinik Hana is chosen to be the Key Opinion Leader and training centre for Fotona Lasers. Fotona Manufacture is one of the most experienced developer of high technology laser system in the world. Klinik Hana also chosen to be as the training centre for Medical Aesthetic certification program (MAC) and other various products.
Radiant Clinique
Radiant Clinique was founded by Dr Rasool Shaik Mohamed in 2013 and it is solely owned by Menara Group. It's a luxurious one-stop Aesthetic clinic located in Bukit Jelutong Shah Alam. Radiant Clinique is LCP approved centre and it has been
providing comprehensive range of Aesthetic, Anti aging, Laser and Dermatology treatments. Furthermore, it provides evidence-based modern facilities and services to fulfil one's Aesthetic desires. Radiant Clinique is dedicated to the pursuit of self-enhancement through medical, cosmetic dermatology, aesthetic procedures and laser treatments in Malaysia. We strive hard to provide advanced, proven technologies and innovative aesthetic procedures so that our patients are always assured of quality service from our registered Medical Practitioners. Apart from creating aesthetic improvements, our doctors educate the clients so they can select the procedures which meet their aesthetic goals, while ensuring a comfortable experience during treatments with patient's safety and satisfaction as the priority. Recently, Dr. Rasool Shaik has collaborated with Jeisys to conduct a study on HIFU (High Intensity Focused Ultrasound) in Radiant Clinique. Dr Rasool Shaik is also an active speaker and trainer for several Laser & Aesthetic procedures.
SUPPORTED BY
Venusys
Venusys Medical Sdn Bhd pioneer in the distribution of laser, light-based equipment and other multi technology systems for the aesthetic and surgical markets. Venusys Medical has strong market positions in the areas of aesthetic dermatology, cosmetics & plastic surgery.
Fusion Scientific
Fusion Scientific Sdn Bhd is a Malaysia-based distributor of Cosmeceuticals & Nutraceuticals for medical professionals and aestheticians. The company constantly engages in research and investment in finding the most innovative yet safe solutions for aesthetic doctors.

COSDERM
COSDERM SDN. BHD. is the only multi-channel distributor with unique and comprehensive expertise in the Asia Pacific market. Established since year 2009, from leading anti-aging products to the most up-to-date advanced skin care innovation, COSDERM is an innovative beauty company and rapidly growing.
Bringing in the incredible international brands that are growing rapidly throughout the world, COSDERM remains dedicated towards raising the bar, offering quality brands, ethical practices and unwavering integrity.
Redo Marketing
Importer, Exporter and Distributor of Premium Medical Aesthetic Devices and Products. Redo Marketing was established in the year 1999, we are a distributor of premium medical aesthetic equipment and products primarily focusing on the South East Asian region.
We carry a wide range of European and American devices and products, and we pride ourselves in our excellent after-sales service. Our aim is to introduce the most technologically advanced devices and the highest quality products which deliver results to the South East Asian market to ensure that we are on par with international standards.
Monarch Innovation Group
Monarch Group was established in 2003 as a supplier for aesthetic instruments and skin cares. The group was conferred various awards for its outstanding achievement.
Armed with the experience over the years, Monarch became the first total aesthetic solution provider in Malaysia, with the aim of promoting aesthetic solution to the society. As a comprehensive aesthetic platform, we have introduced numerous sophisticated instruments and medical-grade skin cares into the market, offering professional training and consultancy services, providing relevant solutions on the management of aesthetic centers (MMS). Monarch Group endeavors to create a leading brand that combines aesthetics, medical, science and education, in order to uplift and achieve the quality of an aesthetic solution, to emerge as the pioneer in integrating medical and aesthetic. To strive for excellence, we have lined up a medical team comprising medical specialists and aestheticians, to offer the safest, most practical and effective treatments to all clients. With top-notch experts, sophisticated instruments and comprehensive aesthetic education, we fulfill the clients' needs and become the forerunner in the field of aesthetic.
Oralix Sdn Bhd
Oralix Sdn. Bhd. was incorporated on 2nd December 2002 and expanded its business on 28th January 2009 by forming Oralix Marketing Sdn.Bhd., to focus on the medical (disposables and equipment), aesthetics and orthopaedic business unit.
We are a group of highly experienced pharmaceutical marketers. We specialize in unique and innovative aesthetic brands. This wholly-Malaysian company is certified with ISO9001 and GDPMDS with the headquarter located in the historical city of Melaka.